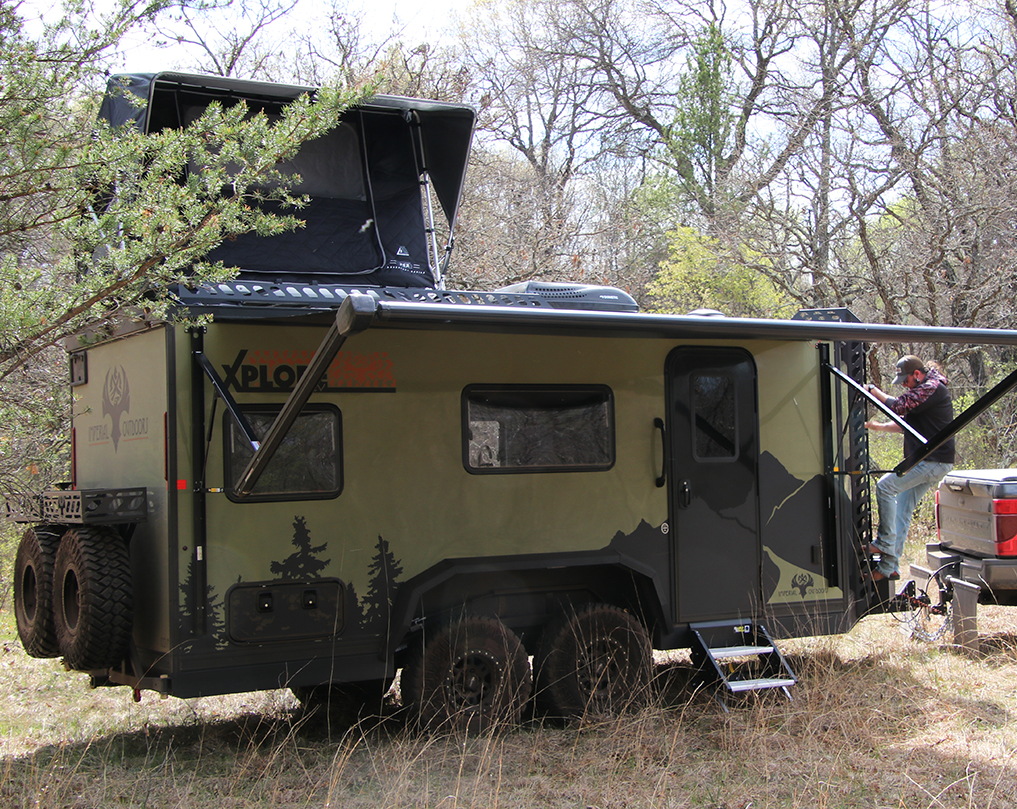 Nelson Industries started out as a custom finishing company over 10 years ago. Since the beginning, we've been providing some of the best quality products in our industry.  From the inside out, our products are fully finished with top quality materials and appointed with the best accessories and electronics available.  We pay special attention to the functionality and usability of our product, not just the aesthetic. Our employees are outdoor enthusiasts and we field test our own products regularly to ensure we're providing the best user experience and quality possible.  We are fortunate to have low employee turnover, which translates to knowledgeable, skilled employees that are passionate about what we do.
Taking our acquired knowledge over the past decade, we've created a brand that ranks a step ahead of the competition.  Imperial Outdoors® is a brand created by Nelson Industries that reflects all of our combined experience and knowledge in luxury fish house manufacturing with our passion for year-round outdoor fun. With sturdier construction, better insulation, and strong focus on weight management, Imperial units are built from the ground up with owner satisfaction in mind.
We've taken this concept and applied it to our Overland Camper segment as well. We have developed a true 4-season, off grid capable unit specifically for those looking to take their RV on an outdoor adventure. The XploreRV lineup combines the same attention to construction and insulation methods that keep ice-fisherman warm in -40°F temperatures.  XploreRV is built on a reinforced chassis that boasts 20+ inches of ground clearance and large, off-road tires mounted to a sturdy suspension system designed specifically for use in rough terrain. XploreRV eliminates the "off-season" and will make you rethink your stance on winter camping!
We stand by our craftsmanship by offering industry standard warranties on all of our products. It is important to us that our customers are happy with their investment. We pride ourselves on our quality and customer service.